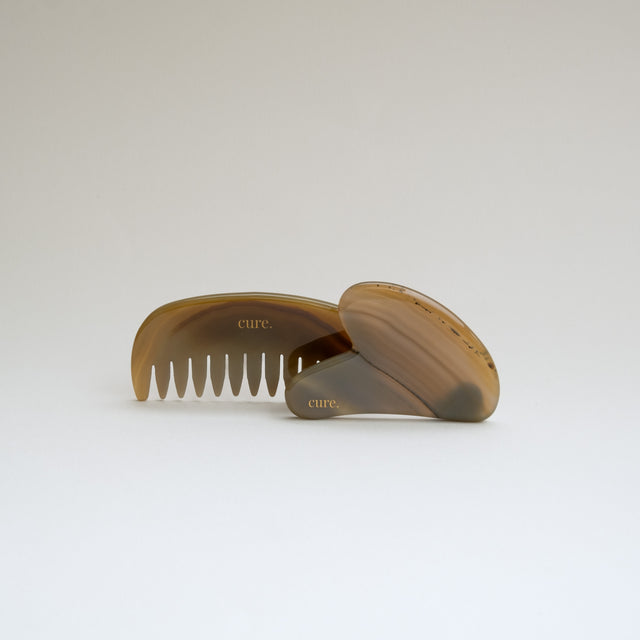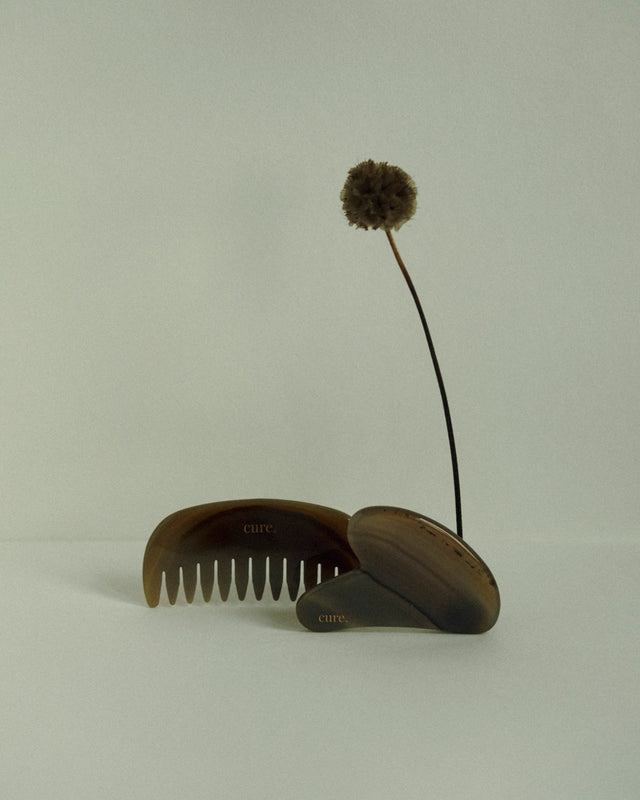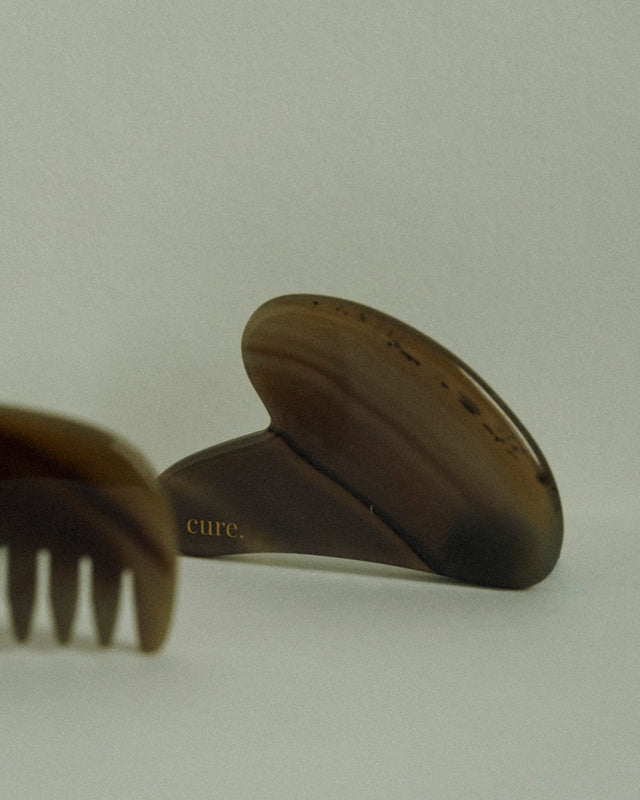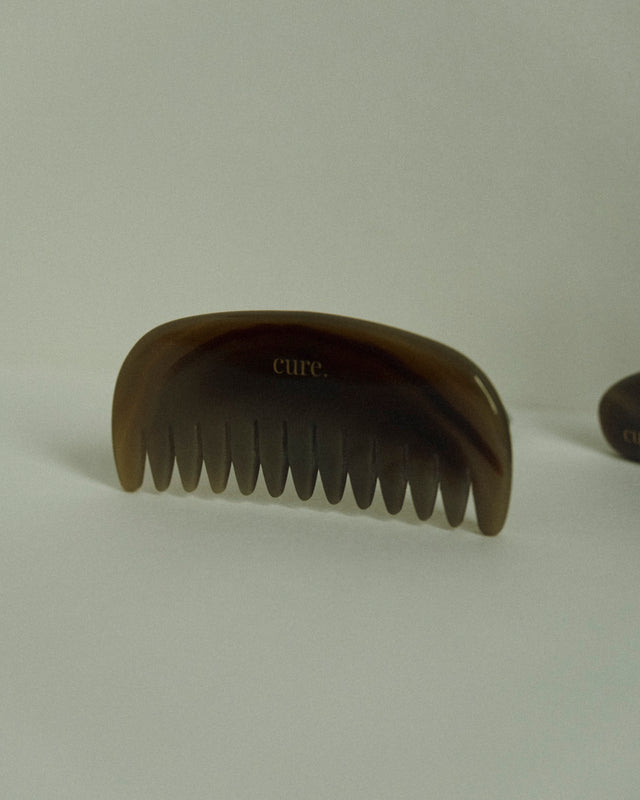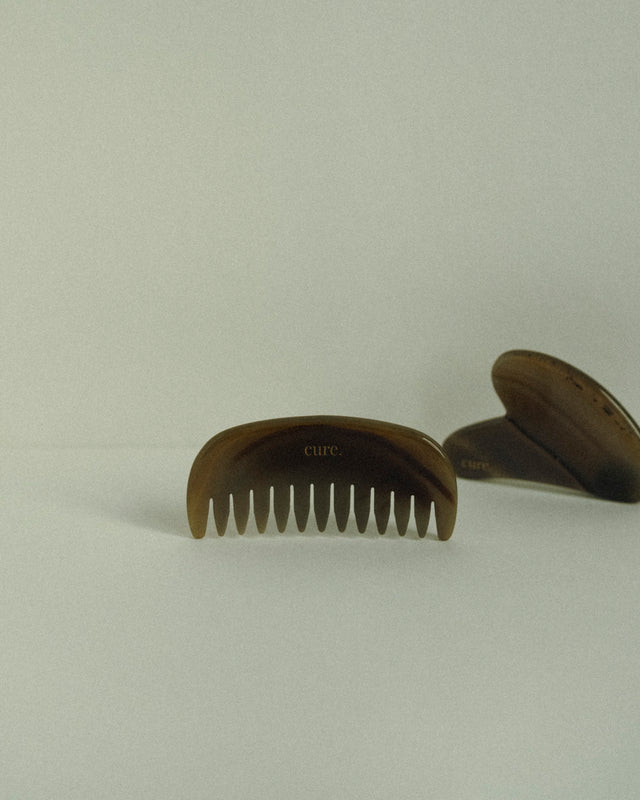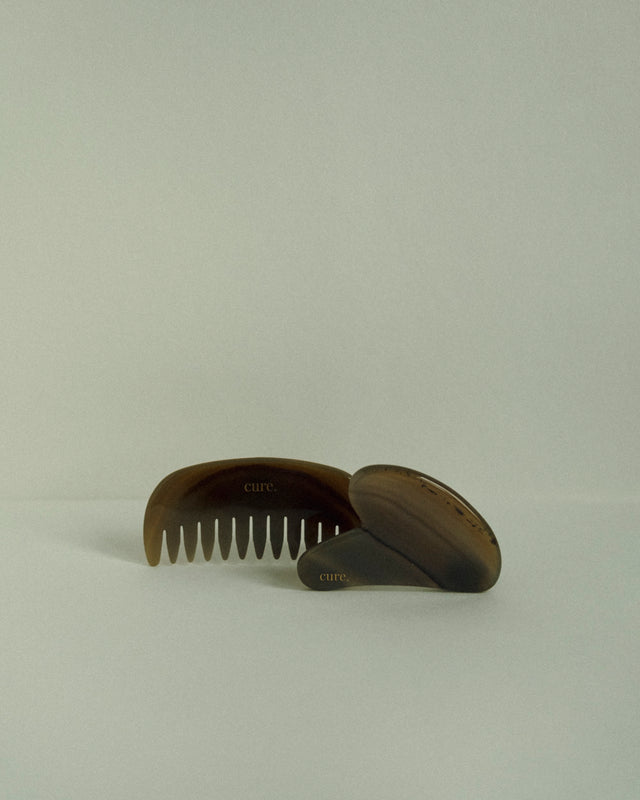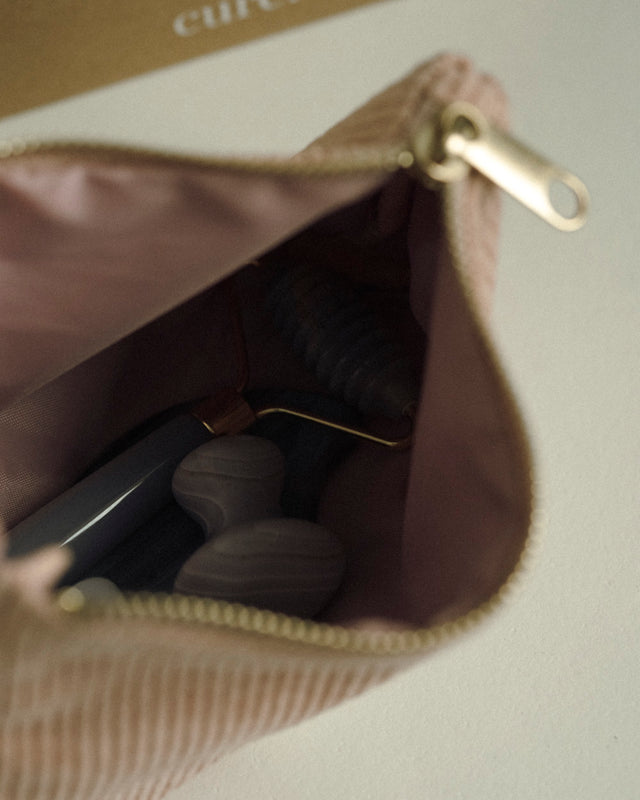 Face Massage & Relaxation Set
A complete face relaxation set is easy to use, as it consists of classic face massagers made of natural agate:
To better achieve the effect of Gua Sha facial massage, it is essential to pre-massage the head well, namely the aponeurosis zone.
This mandatory action will help you achieve the best result in the fight against wrinkles in the frontal part of the face.
We propose the following steps
1. Take natural agate hair comb and carefully massage your head, especially the head aponeurosis zone: starting from the beginning of the hair growth zone, move to the cervical area with light massage movements. This action can be performed daily, regardless of whether you will be doing a Gua Sha facial massage or not.
2. Before starting the facial massage, activate the lymphatic system with light pressure movements. These will improve the outflow of lymph and prevent it from lingering in your body.
3. Apply your favorite facial massage product; it can be oil or face cream. Make sure it provides sufficient sliding on the surface of the face. It is essential to hold natural agate Gua Sha at an angle of 15-45 degrees. Move with calm movements along the massage lines from the center of the face to the periphery.
4. After the Gua Sha face massage, wash off the rest of the product from your face. You can complete your beauty ritual with your favorite remedy (tonic, toner, or emulsion).
5. Rinse Gua Sha tool and hair comb under running water with soap, dry, and put in a cotton cosmetic bag for storage.