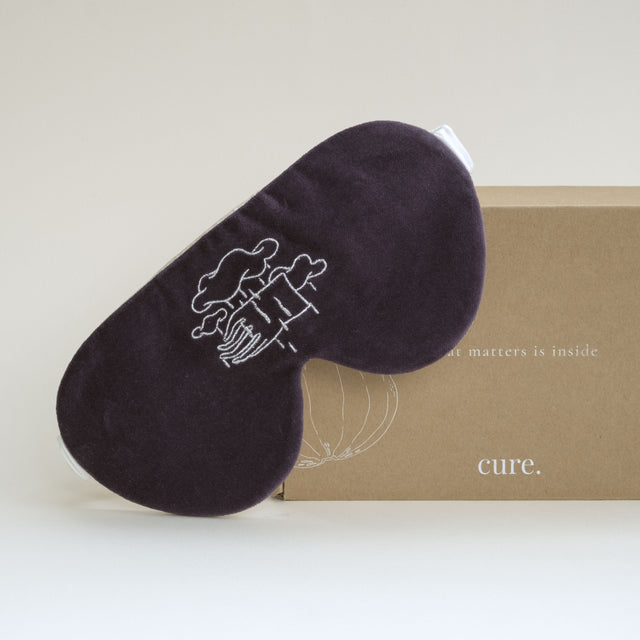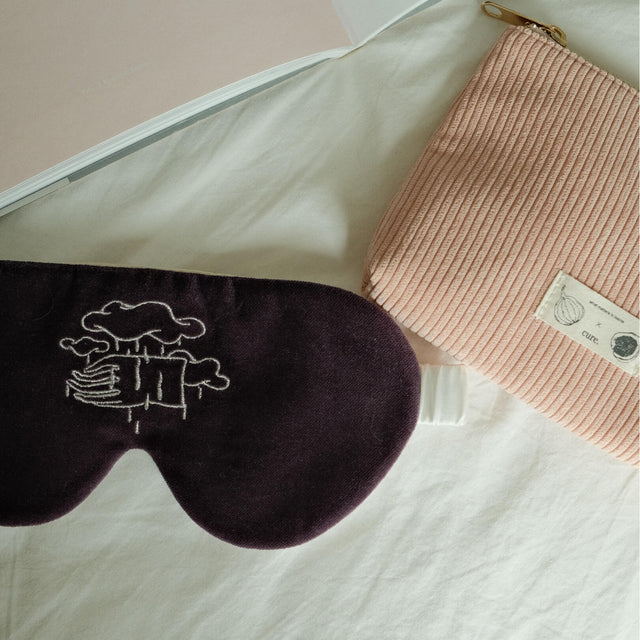 Handmade Sleep Mask | Horoscope Sign | "Water" Element
Our sleep mask is created manually from natural materials. The upper part is made of Italian cotton velvet and the inner part - of natural silk.

Silk is universally considered one of the best materials to contact the skin, and it is hypoallergenic, does not dry the skin, and even smoothes wrinkles.
The ergonomic shape of the mask and the filling exclude the penetration of light; this improves melatonin production during sleep and allows you to immerse yourself in practice during the meditation process deeply.
The elastic band is universally sized and does not press, and the silk coating eliminates kinks on the hair. The set includes a special storage pouch.
Inserted pockets contain aromatic sachets made of Georgian lavender, the floral notes of which fill you with tranquility and harmony. If desired, the sachets can be removed, and patches made of natural stones can be put into the pockets.
The unique embroidery on the mask was created by Daria Burvel, a talented illustrator from Belarus. The embroidery is also hand-made using a metalized thread. The ornament is ideal for those born under the signs of the water element - Cancer, Scorpio, Pisces.
Sleep Mask For Total Relaxation and Meditations Comes with
cotton beauty bag for storage

Georgian lavender sachets 
Care instructions
The mask can only be washed by hand at a temperature not exceeding 30 ° C. 

Use a delicate detergent or shampoo. 

After washing, blot the mask with a towel and dry it horizontally at room temperature.

You can iron the damp mask with an iron at the lowest temperature if necessary. 
Remove the aroma sachets before washing.
Do not wash with other items. 
Do not leave in water for long periods.