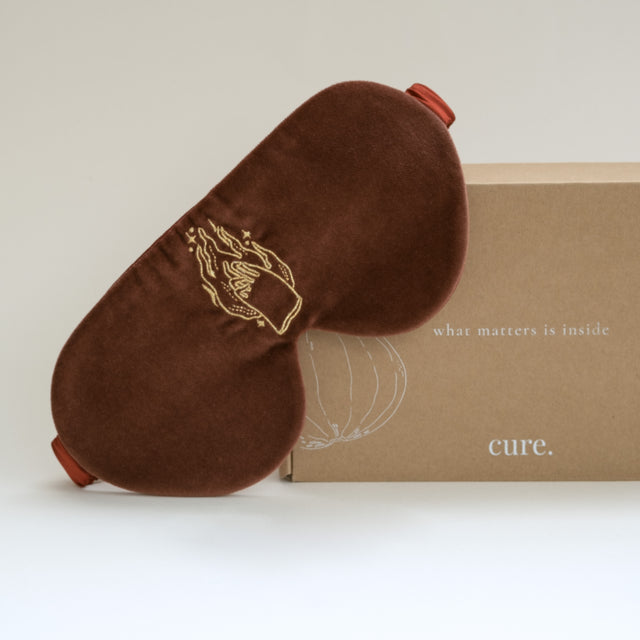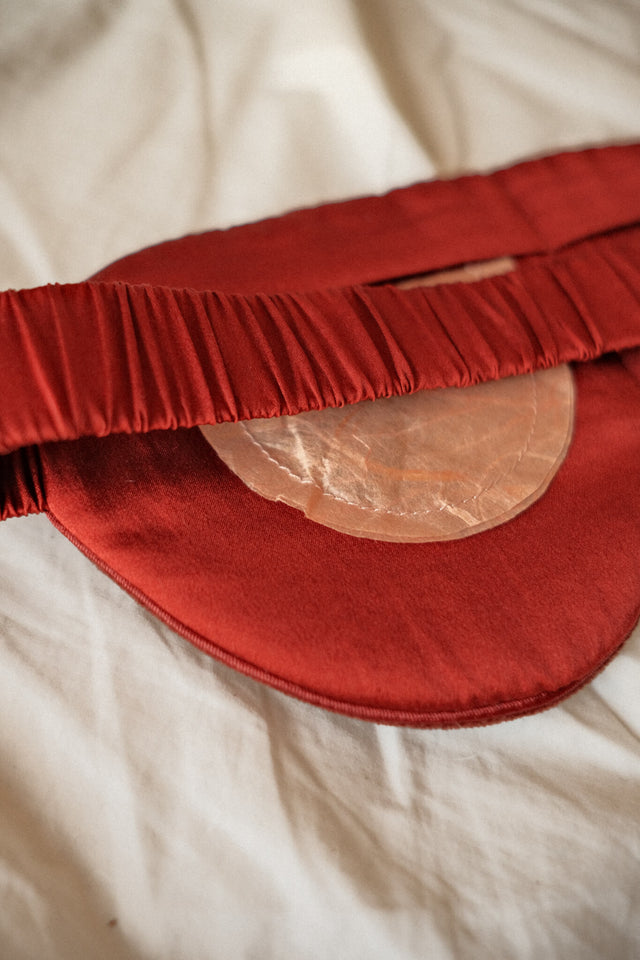 Handmade Sleep Mask | Horoscope Sign | "Fire" Element
Our specially shaped mask minimizes light penetration and improves melatonin production. This vital hormone regulates our sleep, and it is also called the "hormone of youth and health." The mask has a universal size; thanks to the width of the elastic band, it does not put pressure on the head, silk fabric allows you to avoid kinks in the hair.

Sleep mask is made of natural materials
The outer part is cotton velvet, the inner part is 100% natural silk. Holofiber is used as a filler, which excludes light penetration. Each mask is created by hand and comes with a pouch for storage. 

Each mask contains aroma sachet made of royal Chinese osmanthus. The light, pleasant scent helps to relax and relieve stress. Instead of the aroma sachets, you can select patches made of natural stones and insert them into special pockets inside the mask.
The unique embroidery on the mask is created by a talented illustrator Daria Burvel which symbolizes the fire element of the zodiac signs - Aries, Leo, Sagittarius.
Sleep Mask For Total Relaxation 

Comes with
cotton beauty bag for storage

royal Chinese osmanthus 

sachets
Care instructions
The mask can only be washed by hand at a temperature not exceeding 30 ° C.

Use a delicate detergent or shampoo.

After washing, blot the mask with a towel and dry it horizontally at room temperature.

You can iron the damp mask with an iron at the lowest temperature if necessary.
Remove the aroma sachets before washing.
Do not wash with other items.
Do not leave in water for long periods.