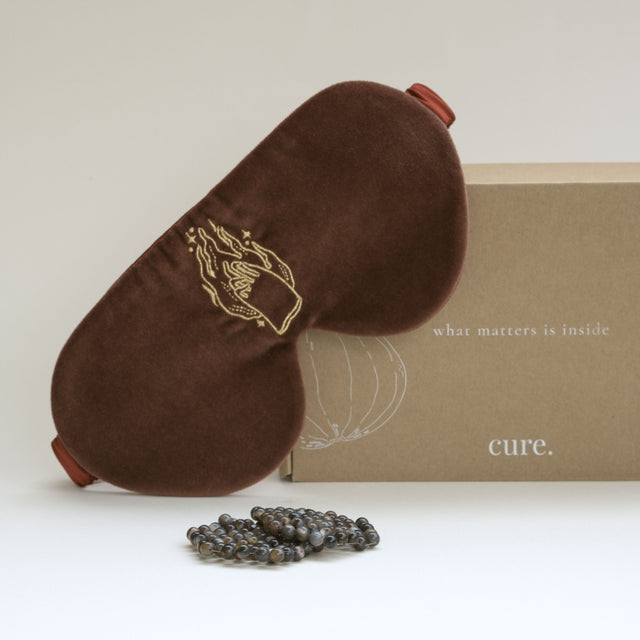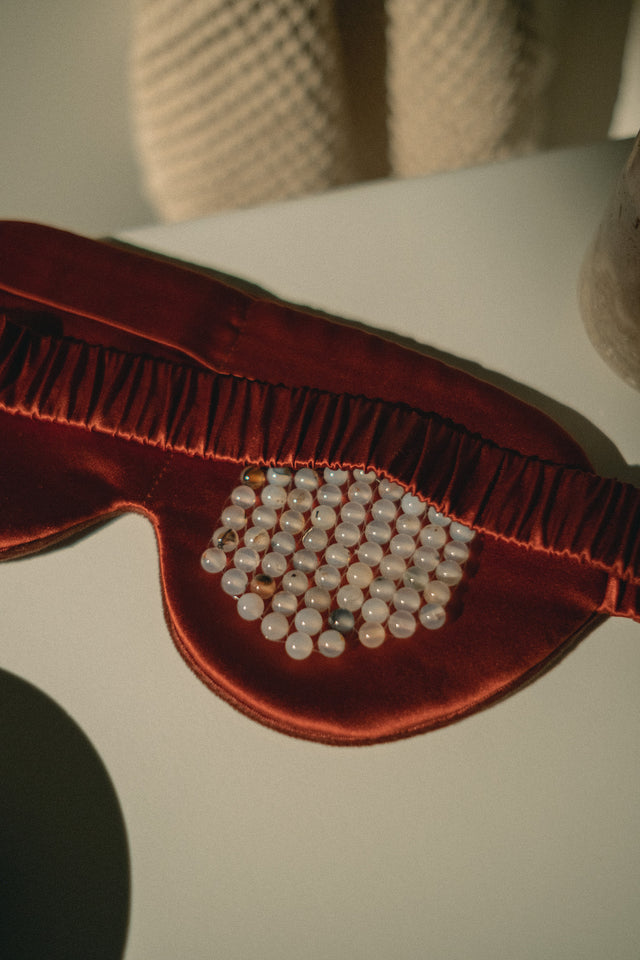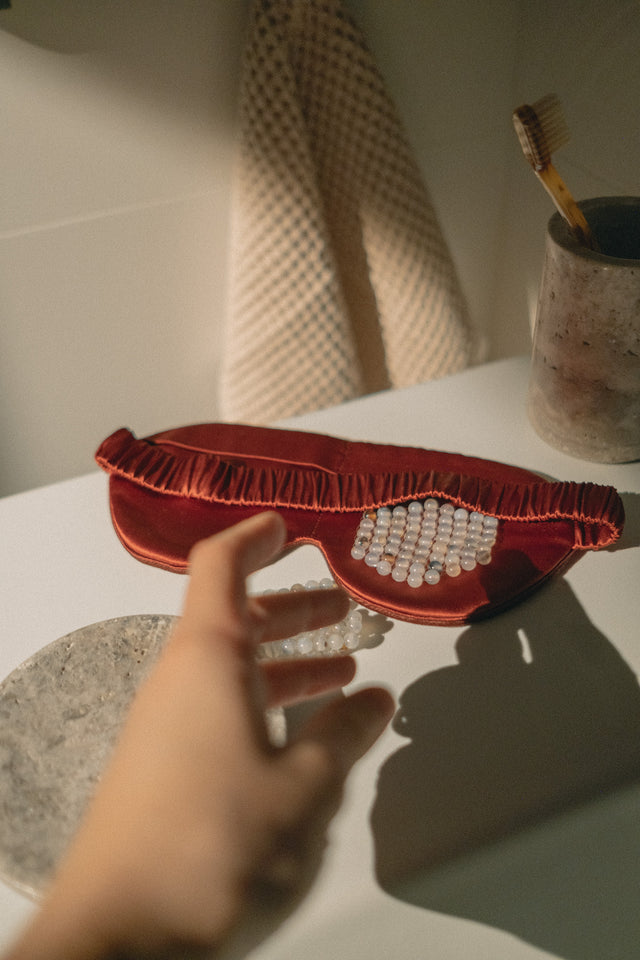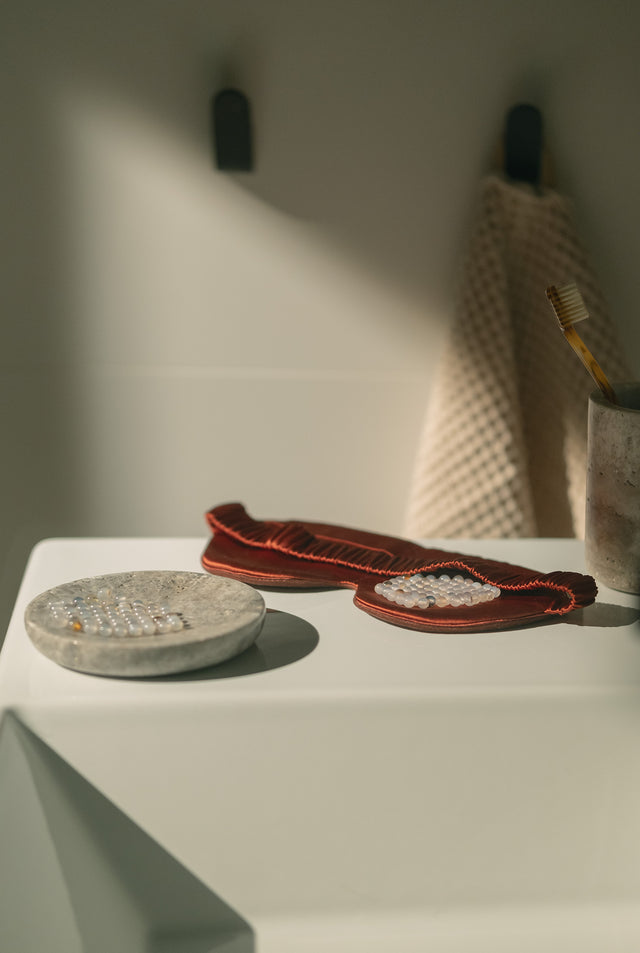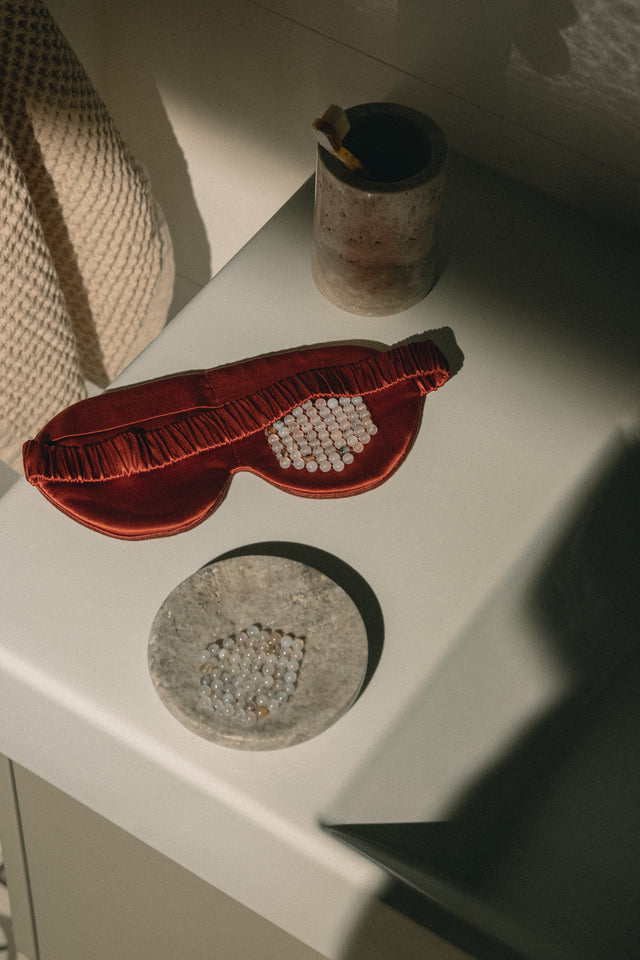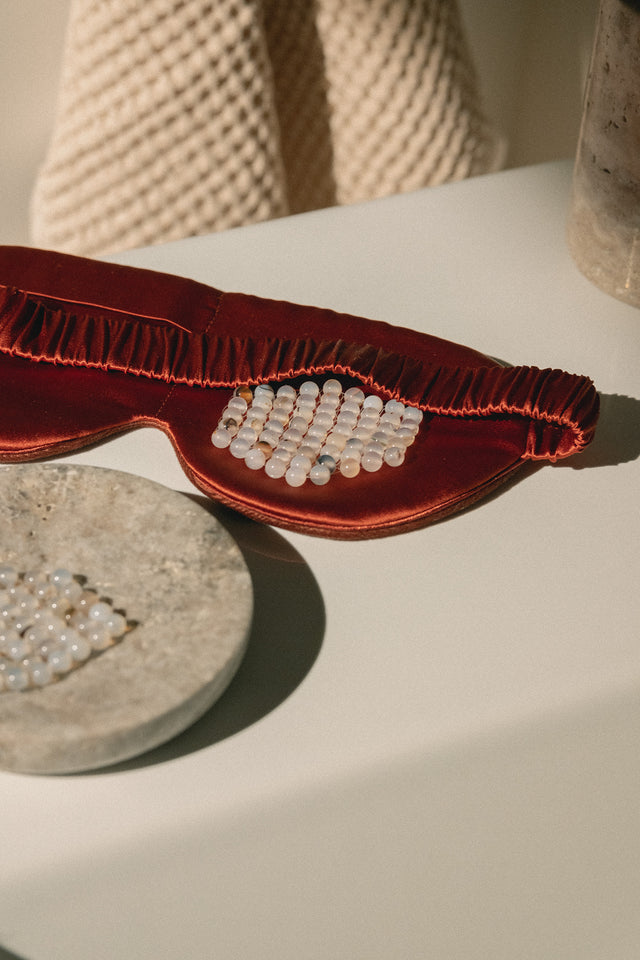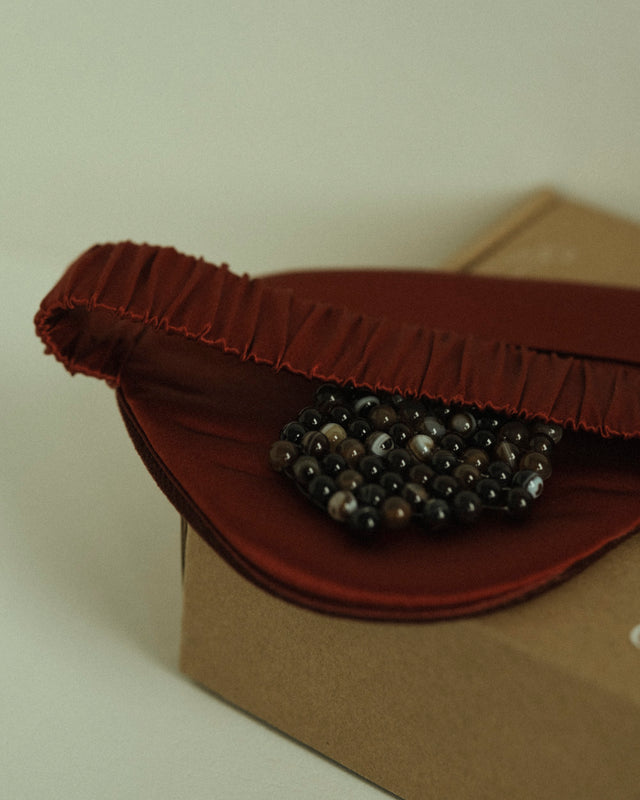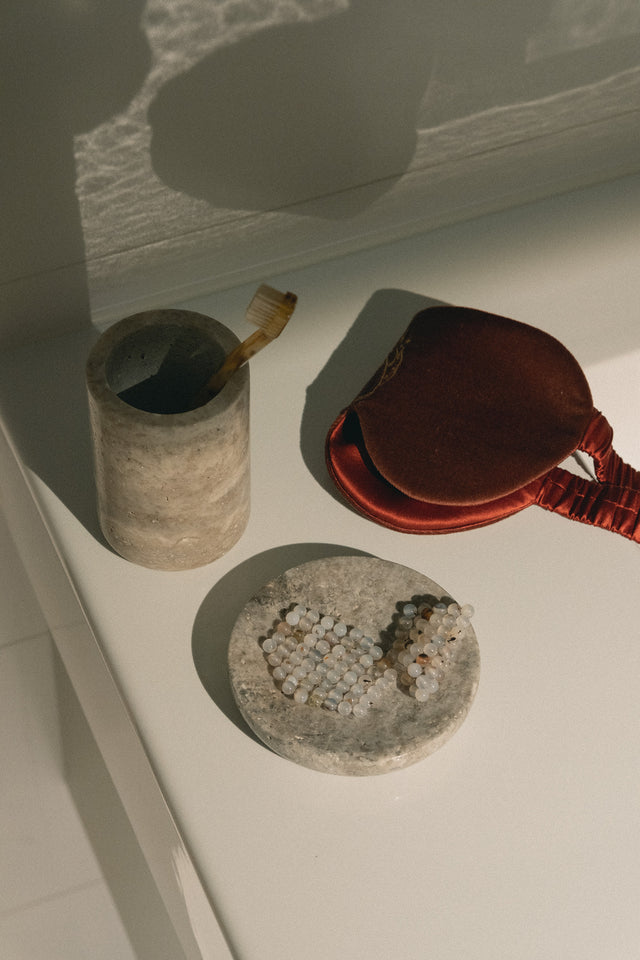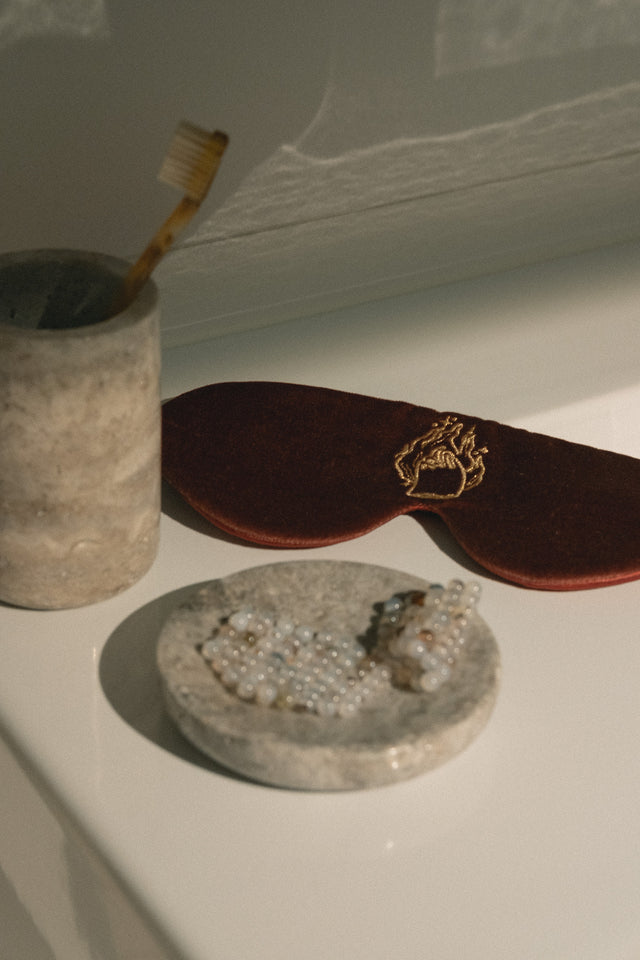 Relaxation & Tranquility Set
We live in a fast-moving world; we often do not have time to remember our basic needs. That is why we decided to create a set that includes:
This skincare set will help you improve the quality of your sleep and provide a deeper dive into relaxation during meditation.
Using natural stone eye patches will be a pleasant and effective ritual for you, which will make you look more rested and healthy.
We propose the following steps
Start with a natural 100 % silk mask for relaxation or meditation. Each mask is handmade from natural materials, so it will NOT negatively affect your health.
The size of the mask will carefully protect you from the penetration of sunlight, which will ensure the natural production of melatonin and improve the quality of your sleep.

Each mask has aroma sachet pockets that can be used while sleeping or meditating. Before use, gently mash the sachets between your fingers to enhance the scent of the natural herbs, or don't if the smell is strong enough for you.


After waking up in the morning or finishing meditation, we suggest using our eye patches (handmade from natural stones) to regain a fresh look.
We recommend that you pre-cool the patches in the refrigerator. After finishing your morning routine or at the end of your meditation, apply eye stone patches to the skin around the eyes, lie down and put chilled patches on your eyes for 5-10 minutes.
Such simple rituals will fill your life with self-care
Relaxation & Tranquility Set will help you slow down, and notice all the beautiful and good things inside and around us  ♡