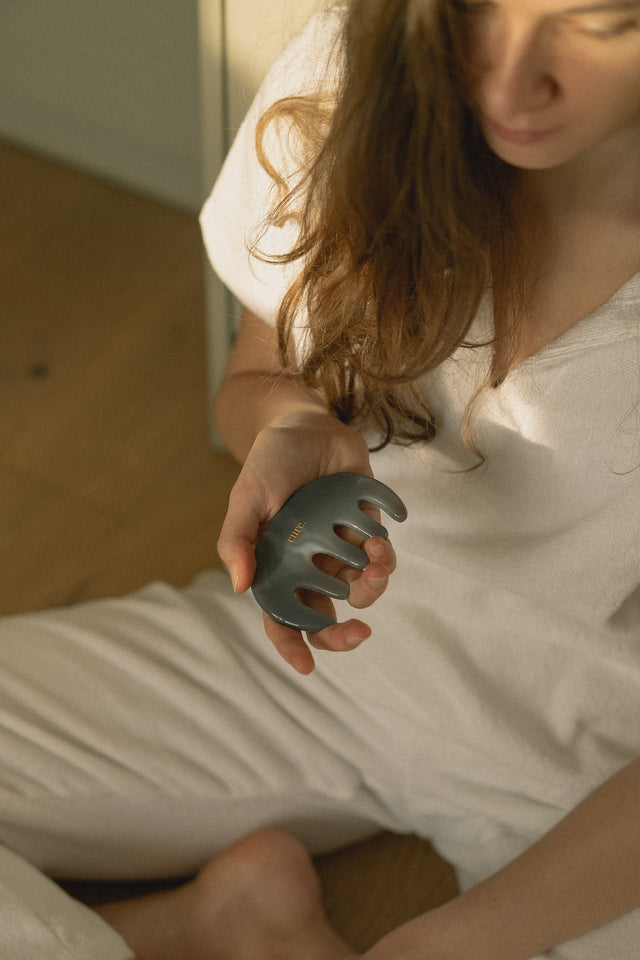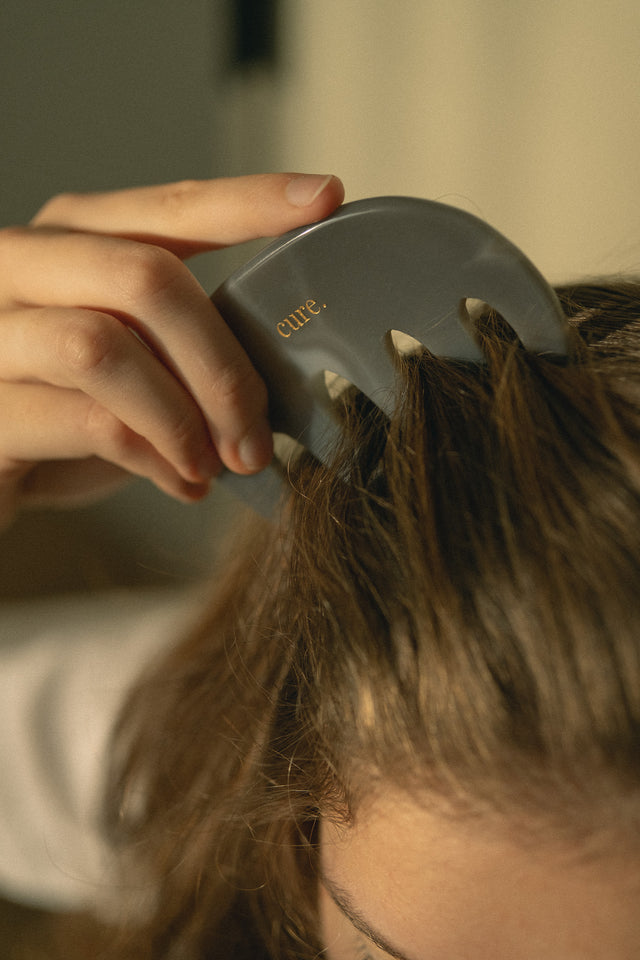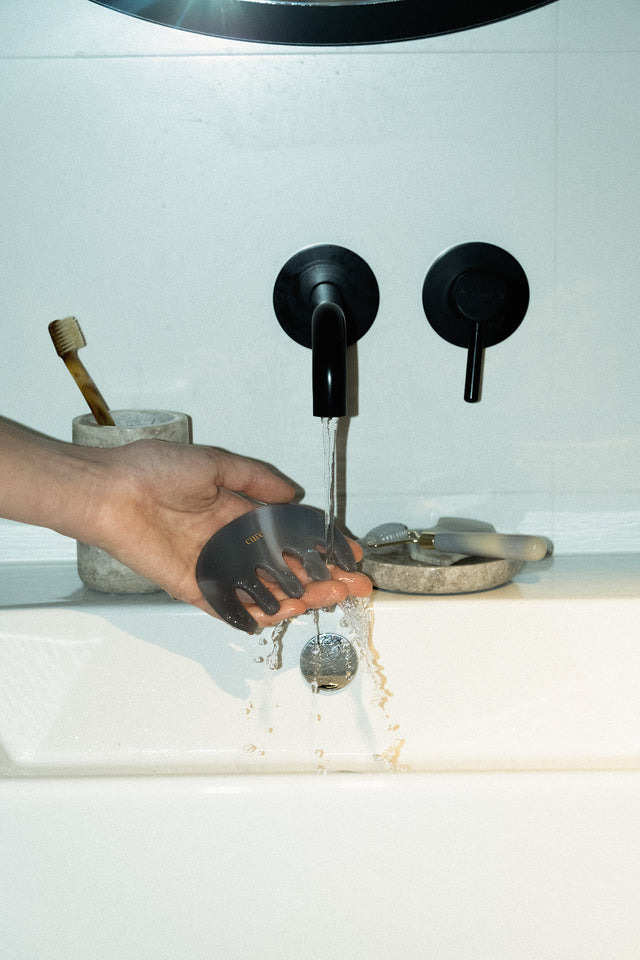 Natural Agate Scalp Comb for thick hair
Elevate Your Hair Care Routine with a Luxurious Agate Hair Comb for Thick Hair
Our exquisite agate hair comb is specifically crafted to enhance scalp health and nourish thick hair for a truly indulgent experience. Unlike ordinary combs, our specially designed agate comb not only helps alleviate nervous tension, headaches, and stress, but also works wonders in neutralizing negative energy and reducing static buildup. Introducing an agate hair comb into your daily regimen effortlessly elevates your hair care routine. With its mesmerizing natural patterns and exceptional qualities, our agate hair comb serves as a fashionable accessory that you'll take pride in using and showcasing.
Revitalize your hair care routine today by embracing the natural beauty and rejuvenating benefits of our agate hair comb, tailored for those with thick hair.
Benefits of Agate Comb Gua Sha Massage
By pre-massaging the area of the aponeurosis of the head with our agate comb, you can help reduce wrinkles in the frontal area and improve hair growth. The natural healing properties of agate can also help relieve headaches and promote overall relaxation and well-being.

With our agate comb, you can enjoy the benefits of gua sha massage, a traditional Chinese practice that promotes circulation and lymphatic drainage. And with its beautiful natural patterns and unique properties, our agate comb is a stylish accessory you'll love to use and show off.
Size: 9.5 * 6 cm/3.54 * 2.35 in
*If there is a specific color of the comb you would like to choose, please, leave your comment in the box " special instructions for seller." It will appear before checking out.
**All combs are made of natural stones, each with its external features; therefore, color, weight, and texture may vary. In addition, the presence of natural shells is allowed on the products. Each comb comes with a storage bag.