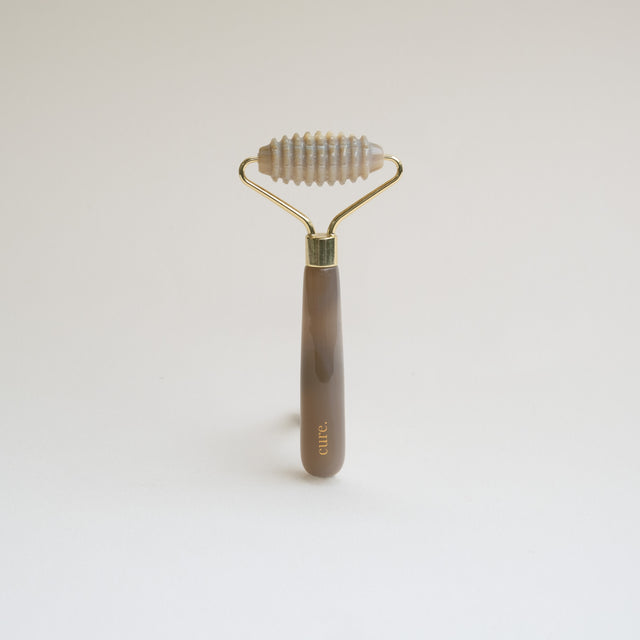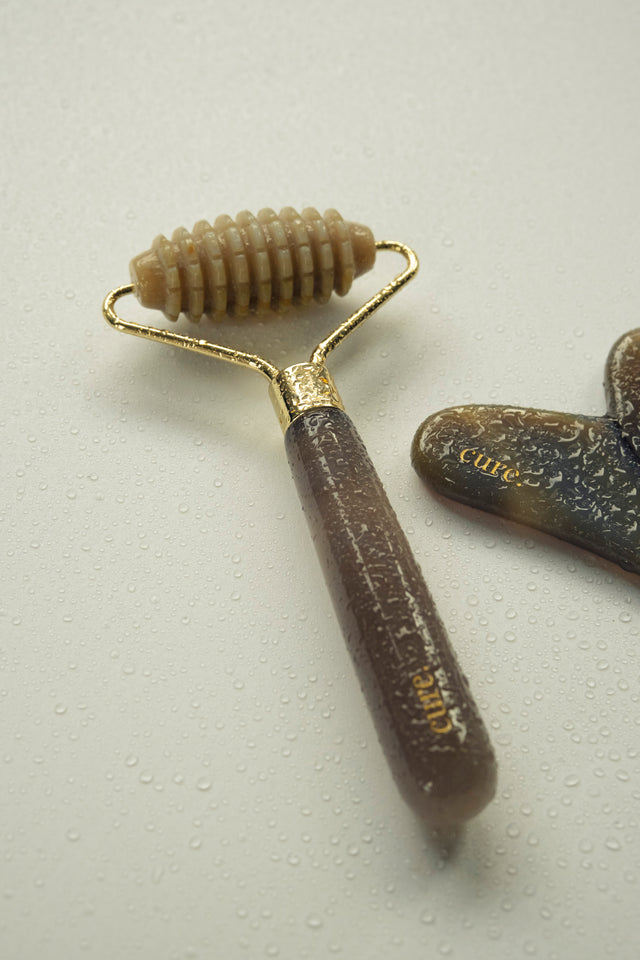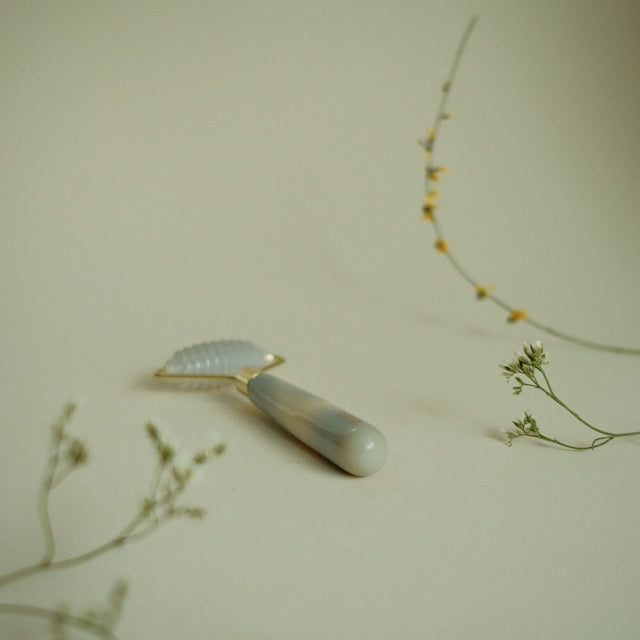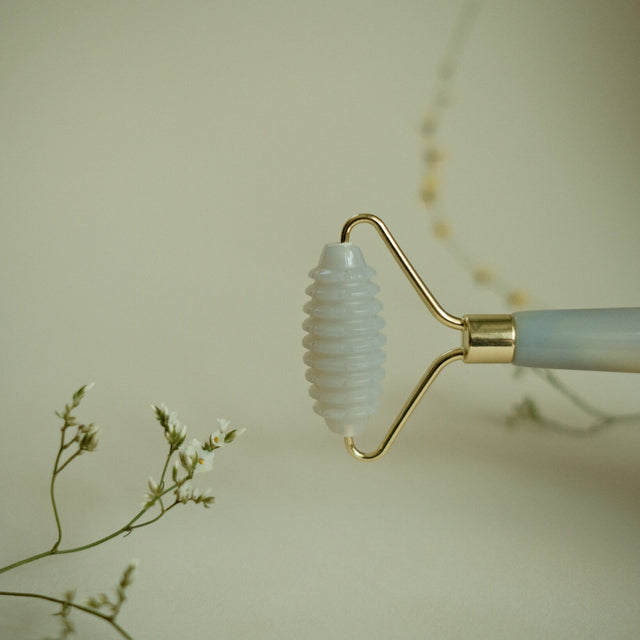 Natural Agate Spiked Facial Roller
This facial stone differs from the classic one in a more intense degree of impact on the skin and muscles of the face. With it, you can get rid of puffiness, work through the oval of the face, and tone the muscles. 
Advice from cure.
In the morning, cool the facial roller in the refrigerator to invigorate the skin and remove puffiness. In the evening, to relax the muscles and relieve tension, hold the jade roller under a stream of warm water.
Face roller material:
natural agate
metal alloy
Face roller benefits:
Natural Agate Spiked Facial Roller is a variation of the most popular facial massager. Roller benefits:
increases oxygen and nutrient flow to the skin, which aids in skin restoration;
inflammation induced by irritating compounds is reduced;
moves stagnant fluids that have accumulated by sleeping horizontally;
depuffs your face for a more radiant appearance.
Natural Agate Roller effects:
strengthens the muscles of the face;
reduces shallow wrinkles;
reduces puffiness;
narrows pores;
gives the skin an even healthy complexion and natural radiance.
How to use:
clear your skin;
apply moisturizer or oil;
move the roller along the massage lines, and repeat each movement 5-10 times;
the figured roller can be used before applying the mask; the pre-massage will warm up the skin and enhance the procedure's effectiveness;
rinse the roller after the ritual.
Not recommended:
use the jade roller over fresh beauty injections, wounds, or facial injuries;
massage during a cold with fever;
if you have severe facial rashes or dermatological problems, consult your doctor before using the roller.
More detailed instructions for using the roller here  ♡ 
*All rollers and gua sha are made of natural stones, each with its external features; therefore, color, weight, and texture may vary. In addition, the presence of natural shells is allowed on the products. Each roller comes with a storage bag.