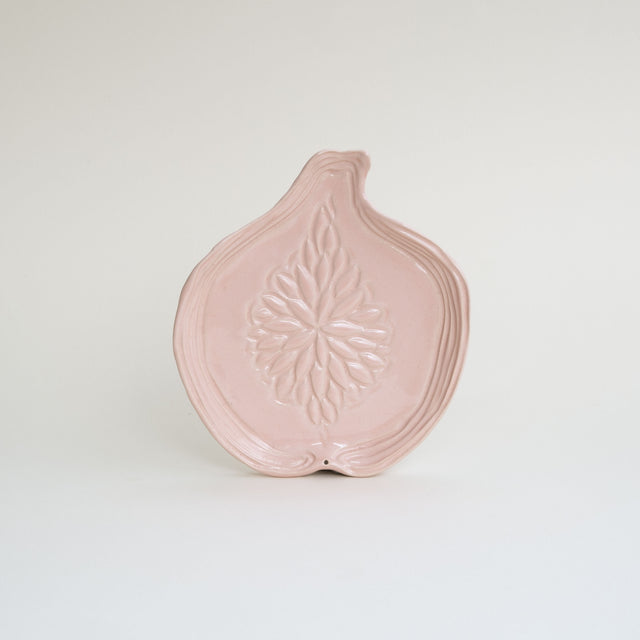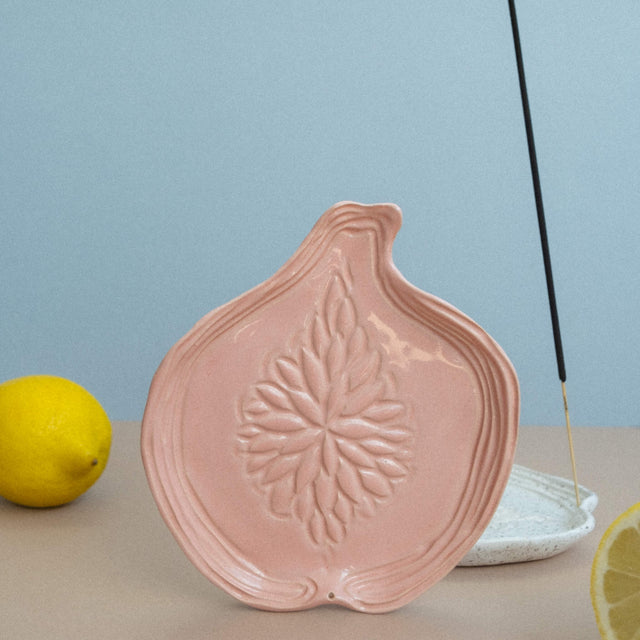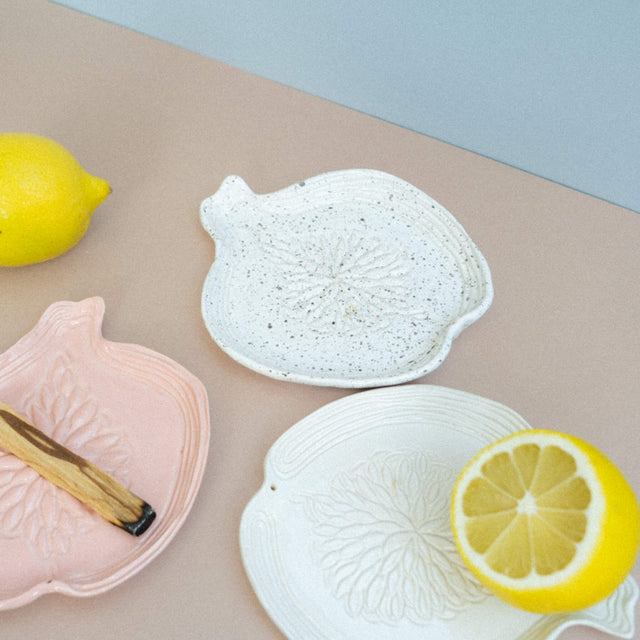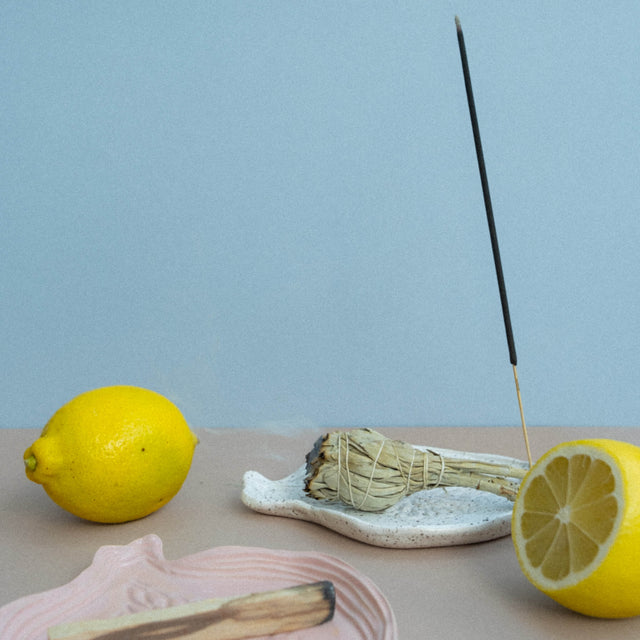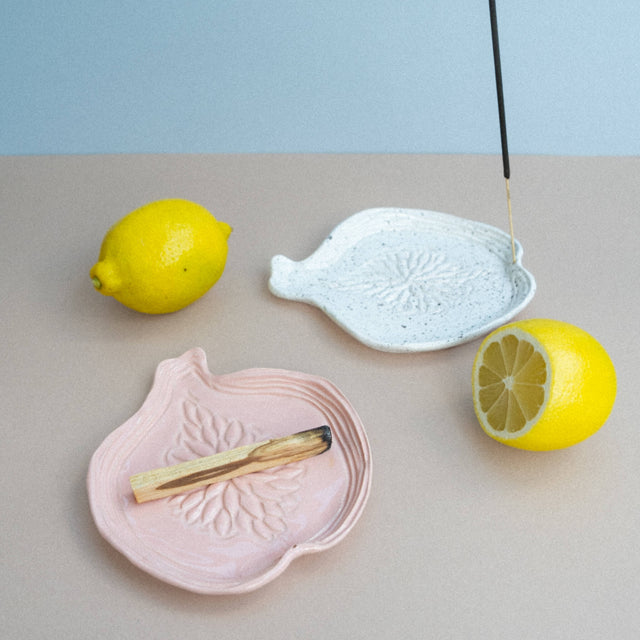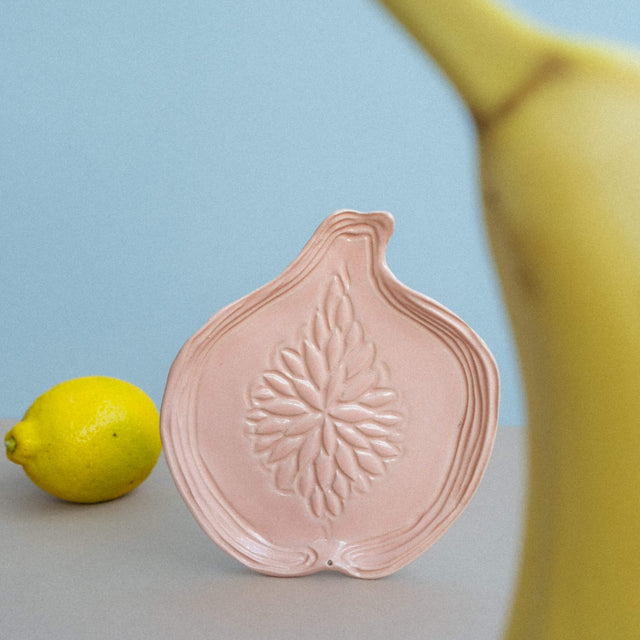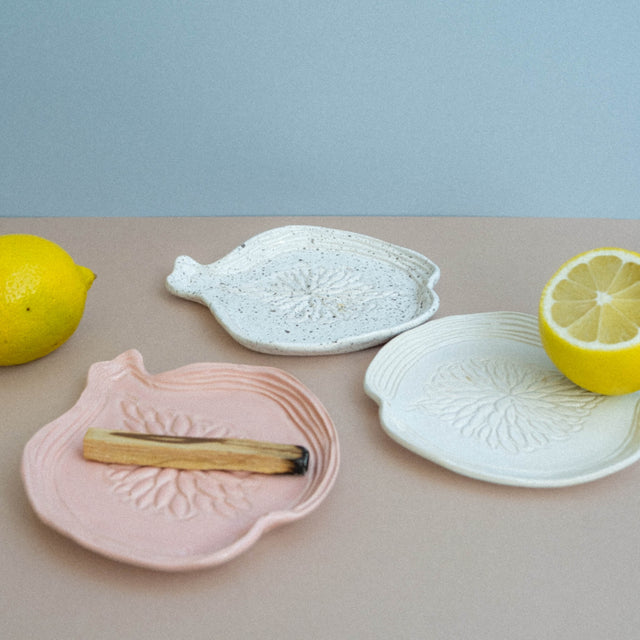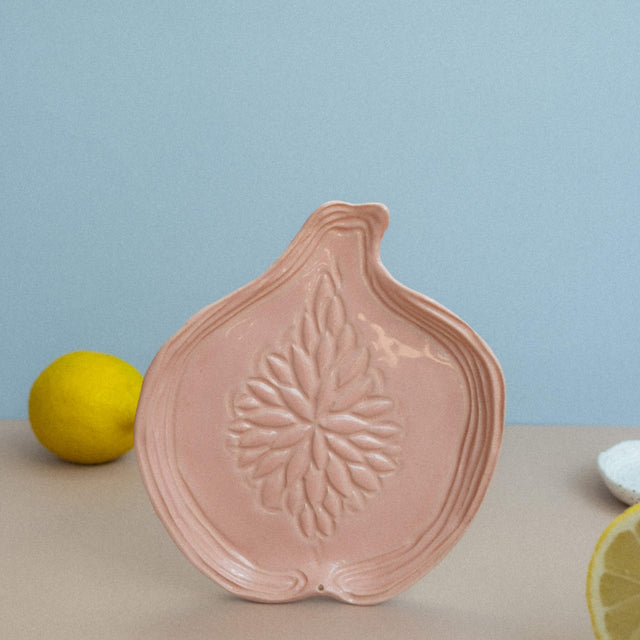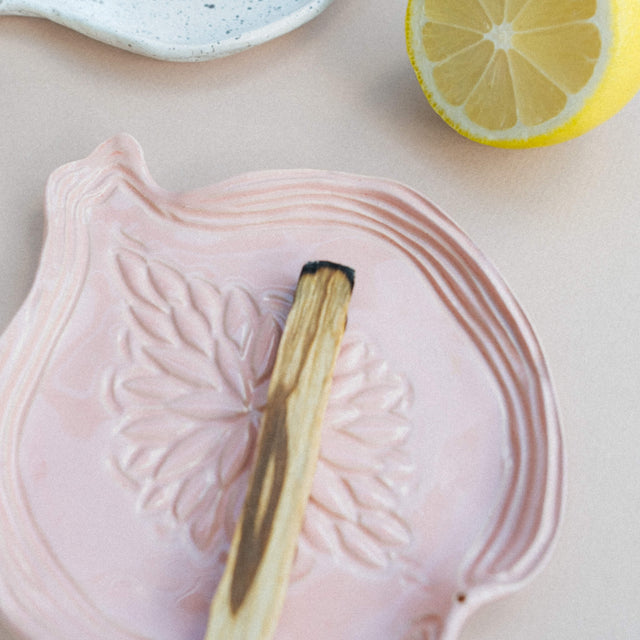 Handmade Pink Ceramic Incense Holder
Each ceramic pink incense holder is made by hand from natural materials with respect to the environment.
Handmade Ceramic Incense Holder made in the shape of a fig, which makes it unique and unusual.
We chose this particular fruit for a reason, as it best illustrates the concept of our brand "the outside appearance does not always represent the inside beauty."
The plate has a hole for using incense, and thanks to its shape and size, you can use it for other aromas: sage, palo santo, etc.

If you do not like to use aromatic products, our plate is perfect for storing jewelry.
Size: 5″ 
*All plates are made by hand, each with its own external features; therefore, color, weight, and texture may vary.