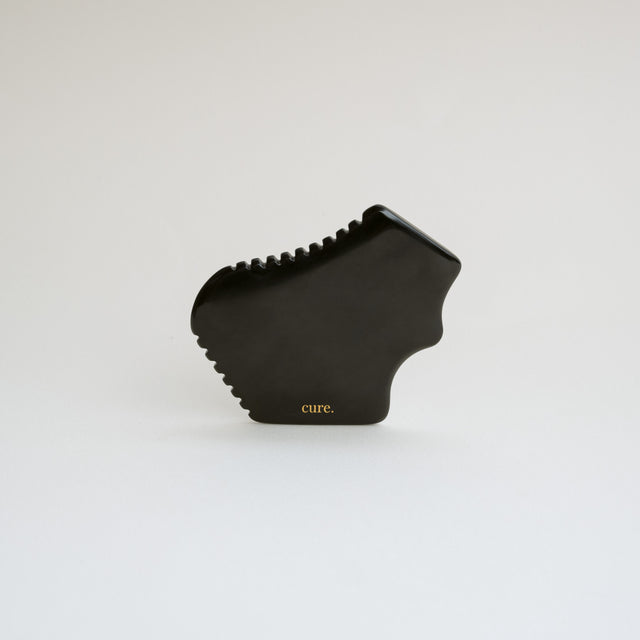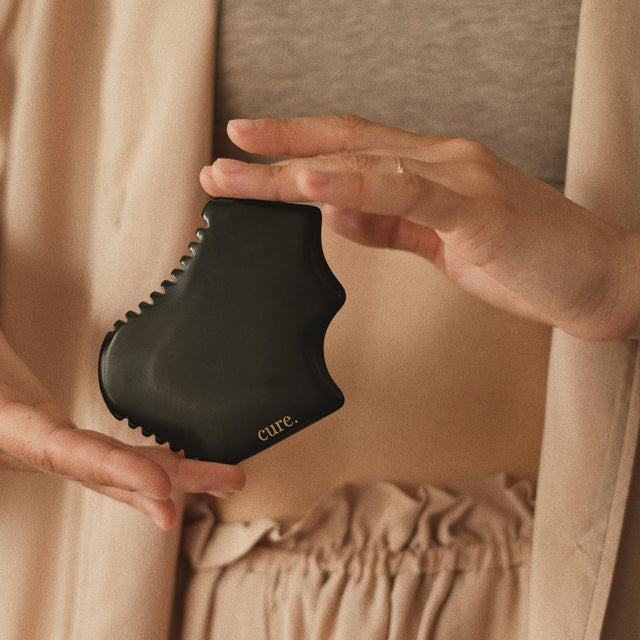 Natural Bian Stone Gua Sha for Body & Face Massage
Our Black Bian Stone Gua Sha tool, also known as the empress stone, is a unique and highly effective addition to your skincare routine. Rich in over 40 essential minerals, including calcium, magnesium, and iron, this tool has already won over beauty industry influencers and is ready to conquer your cosmetic bag.
Although small, our Black Bian Stone Gua Sha tool is proven to deliver impressive results, including reducing puffiness, minimizing the appearance of fine lines, and improving skin tone. 
 What Body Gua Sha Massage does?
Lymphatic drainage massage stimulates lymph movement to remove toxins from the body and restore the water balance of cells by working on the lymphatic pathways.

Gua Sha

 massage strengthens and relaxes the muscles of the face and neck, which contributes to the lifting effect and maintaining facial skin tone

A body ritual offers a variety of benefits, including relaxation, detoxification, relief from tension and sore muscles, and prevention of cellulite appearance.
 For optimal results, Gua Sha massage should always be performed on top of cosmetic oil or cream, forming a 45-degree angle with the skin surface. Whether applied to the face or body, smooth and unhurried movements are essential to ensure the proper intensity of exposure to the skin. Experience the healing power of Gua Sha massage today by incorporating this transformative practice into your daily skincare routine. 
Bian Stone Gua Sha Results:

This powerful massage technique reduces puffiness and dark circles, smooths fine lines and wrinkles, and restores a healthy skin tone for a revitalized appearance.

It's important to know:
Gua Sha made of natural stones, requires careful handling; with rough use or a fall, the device may break
We recommend rinsing Gua Sha before each use
If your goal is to tone the skin - we recommend cooling the 

Gua Sha tool

in the refrigerator (3-4 minutes) or under running cold water; if you want to relax - heat the roller under a stream of warm running water
We do not recommend
Using Gua Sha tools if you have any beauty injections or injuries, or severe acne (we recommend consulting a skin care professional beforehand).
*All face rollers and  Gua Sha Stones are made of natural stones, each with its own external features; therefore, color, weight, and texture may vary. In addition, the presence of natural shells is allowed on the products. Each face roller or Gua Sha tool comes with a storage bag.