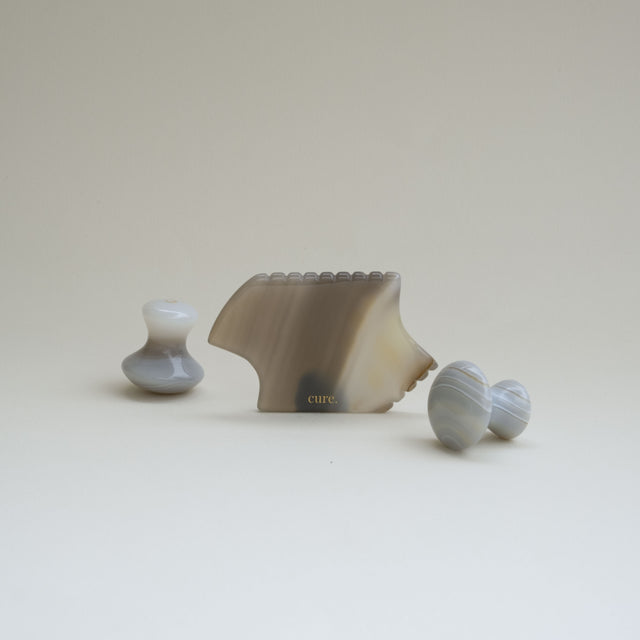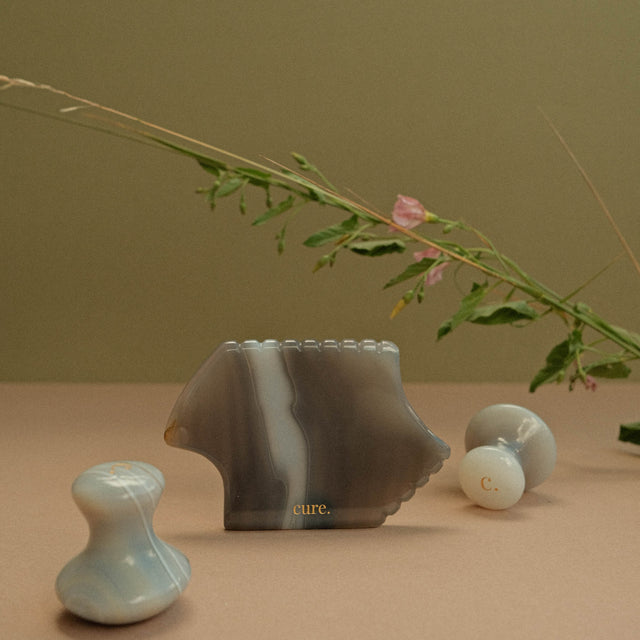 Agate Gua Sha Intensive Face & Eye Care Set
Beautiful massage set made of natural agate. This set consists of:
- Natural Agate Body Gua Sha- Reducing puffiness of the face, and dark circles under the eyes, smoothing fine mimic wrinkles and restoring healthy radiance and skin tone.
- Mushroom Gua Sha for Eyes- Natural Agate Mushroom Gua Sha can be used to massage around the eyes and relax the entire face and head with a point massage.
This set is a perfect gift for you and your loved ones.
*All face rollers and  Gua Sha are made of natural stones, each with its own external features; therefore, color, weight, and texture may vary. In addition, the presence of natural shells is allowed on the products. Each face roller or  Gua Sha comes with a storage bag.